North America has an epidemic on its hands. And gardening just might be the best antidote. Kids spend some 45 hours a week in front of the TV, computer, or tablet, with little to no time outside in nature. We know that spending hours sitting in front of a screen isn't good for their physical, social, and mental well-being and numerous studies have proven the worth of outside play. The challenge for most parents and educators, however, is how to keep kids entertained outside with activities that are easy to manage and—above all else—fun.
A garden can be just that. It can be a place for creative discovery, imagination, and good-old physical activity. It's also the perfect place for over-scheduled children to step away from their devices and engage with the quieter, slower-paced natural world.  A garden is a place to learn patience, true work, respect for the fragile, and how to pay close attention to the details of our natural world.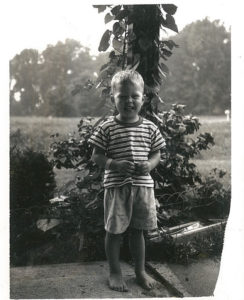 When I was nine years old, my family moved from Indianapolis to outside New York City in New Jersey. That first spring, perhaps in an effort to make us feel more at home, my younger brother and I were each allowed to order a packet of seeds from the Burpee Seed catalog. After poring through the glossy pages, I eventually selected annual forget-me-nots (I know) and my kid brother picked nasturtiums. We carefully planted our seeds…and both grew like Topsy (a Harriet Beecher Stowe reference) in our suburban backyard. Our simple success sparked my life-long love of growing plants, which I especially enjoy sharing with young people every chance I get.
Early on in my career as a magazine editor I was able to indulge my love of nature as an editor of Science World, Scholastic Inc.'s classroom science magazine aimed at junior high school-aged students, researching and writing all kinds of science stories (physics of baseball, pyrotechnics, the Chernobyl disaster), but my favorites were definitely those from the world of the natural sciences: sociable spiders, carnivorous plants, the science of tree rings (dendrochronology), hydroponics, and bioluminescence. And for years I wrote a bi-monthly kids gardening column for a national magazine (called Kinder Gardening) focused on garden projects for children like bark rubbings, how to make a rain gauge, and growing houseplants from produce.
These days I put all this work to good use with the curious young people who live in my neighborhood. I organize nature scavenger hunts and tree-climbing competitions. We look for praying mantis egg cases and Monarch caterpillars. We collect autumn leaves and identify bird nests and feathers. We look for fossils and four-leaf clovers and collect rocks and keep our eyes peeled for Cedar Waxwings. We sample daylillies and cherry tomatoes and chocolate mint. We open up dried milkweed pods and release the fluffy seeds on windy days.
Which is why I am so excited to join the KidsGardening Advisory Board.   I'll be ​shar​ing ​some of my favorite tried-and-true activities to get kids unplugged and outside in nature. I will be posting a series of blogs exploring fun and creative projects—broken down by age appropriateness—anyone can employ to help battle nature deficit disorder in our young people. I believe it is our responsibility to help young people become good gardeners and good stewards so they can help make this world a better place.